TL;DR version: I'm Tyson, love The Mighty B! with all my heart and have since it premiered, and I'm an administrator so if you need help don't hesitate to ask.
About me
Hey there. Call me Tyson (that's right, my name isn't really Samantha Violet. I like to keep people on their toes). I'm a longtime Mighty B fan, have been since I was 10 (now I'm 22... time really does fly). I like to keep an air of secrecy about who I am, but I will say I am a gay man, who lives in Maine and a Virgo. When I'm not wiki editing I do genealogy and writing projects.
Don't be alarmed if I'm not here for a couple weeks on occasion because, as an adult who deals with two chronic conditions on a daily basis, editing on here isn't a priority. Don't get me wrong, this site is great and I'm proud to be part of its administration, but real life comes first and always should.
What I do on here
I am an administrator on this wiki; you will often see me add images, trivia, etc. that I feel is missing on some pages of the wiki. If you see any vandalism, spam, what have you, contact me and I will delete it once I see it.
You can view our lovely staff members here. Don't worry, we're all friendly and don't bite.
My advice, as an admin: try not to stress if you make an editing mistake. It happens to the best of us, and I can assure you I or someone else will fix it if you don't know how. So don't be afraid to ask for help when you need it.
For anyone reading this, I wish the very best for you!
Fan side of me incoming...
The inevitable "why I love the show" rant
Favorite character would have to be Happy, due to how complex he is. But pretty much all of them have something likable about them, one of my many reasons I love the show. As for favorite episodes, well, I think that's better expressed through pictures...
Season 1

| 1 | 2 | 3 | 4 | 5 |
| --- | --- | --- | --- | --- |
| | | | | |
| 6 | 7 | 8 | 9 | 10 |
| | | | | |
Season 2

| 1 | 2 | 3 | 4 | 5 |
| --- | --- | --- | --- | --- |
| | | | | |
| 6 | 7 | 8 | 9 | 10 |
| | | | | |
I find seasons 1 and 2 to be very interesting because of the different approaches they took; the first season, of course, introduces the characters and is thus more understated and slow-paced (but still absolutely funny and endearing just the same). As can be expected the first couple episodes are a little awkward and formulaic (heavy focus on badges early on) but I'd say by "Night Howl" the show starts to get comfortable with itself. That's not to say it's a bad season; I love the calmness because of that heavy contrast with season 2.
Season 2, on the other hand, has improved animation, much more laugh out loud moments and some awesome character development, especially with Happy and Gwen. I find myself laughing out of context whenever I think of jokes from this season compared to the first. As a consequence, badges are less focused on but that's fine. One downer was that Hilary, Mr. Wu and Rocky didn't quite fit in with this style, so we don't really see them much this time around. But overall I'd say I like season 2 more.
You can imagine how much I agonize over how awesome a third season could have been, but at the end of the day I'm really glad we got what we did.
Editing to-do list
Thank you so much for stopping by! If you read all this, here's a gift for you: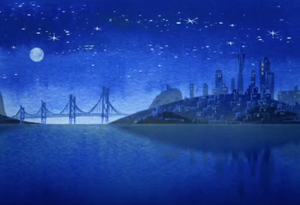 Community content is available under
CC-BY-SA
unless otherwise noted.